The Mid-America Air Museum, in Liberal, Kansas, has a special Cessna C-165 Airmaster on display. This plane was restored and flown by Dwane Wallace, the original designer of the Airmaster line and long-time chairman of Cessna Aircraft Company. This airplane is a memorial to Dwane Wallace's contribution to general aviation.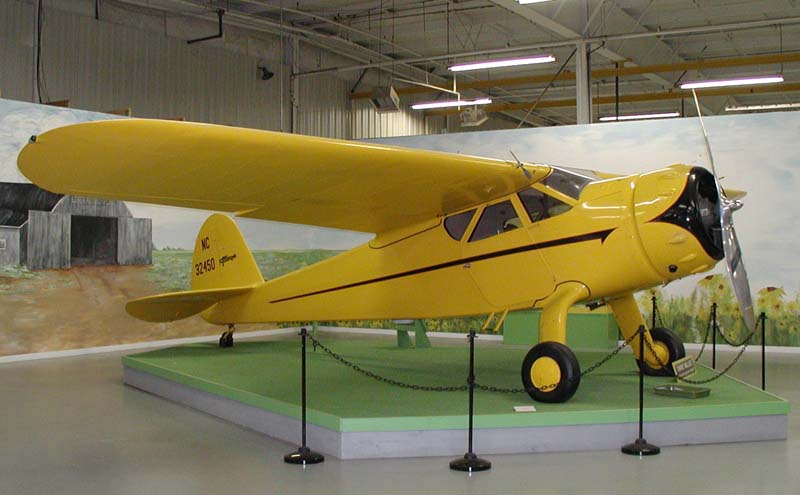 This airplane is a flyable aircraft. The last pilot to fly it was Gar Williams, who is the Airmaster guru who also restored my aircraft. On the final flight to the museum Gar flew Velma Wallace, who is Dwane's widow. It was a special flight for both of them and a tribute to Dwane's airplane and his mark in making personal flight truly be accessible to everybody.
Click for photographs of more airplanes from the Mid-America Air Museum.