The Artist
Finding a sheet metal artist who knows how to work aluminum, and who's also willing to take on large jobs like the cowling, is fairly hard. There aren't that many around and it is mostly by word of mouth. Fortunately the Northwest is endowed with a number of talented sheet metal experts.
Through referrals from Steve Wolf, Kent White, Tim Talen and others I got in touch with Ron Englund, of Cottage Grove, Oregon. Ron has worked on a number of planes and his most memorable project was building the fuselage and project managing the (now crashed) Hughes Racer reproduction. Check out the link to see the kind of work involved in the Hughes Racer, it was gorgeous. Here's Ron in his shop, along with key tools of the power hammer (right) and English wheel (left).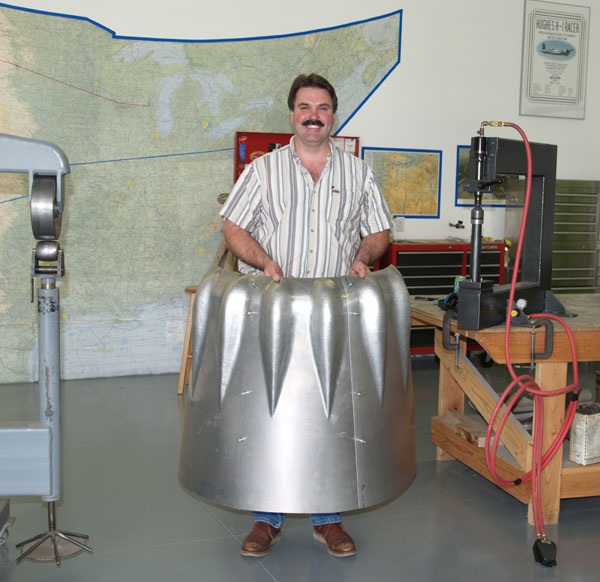 The power hammer comes from Tin Man Technologies. It seems to work quite well.