The most eye-catching plane I fly is a polished 1938 Ryan SC-W. It can be blinding, in fact.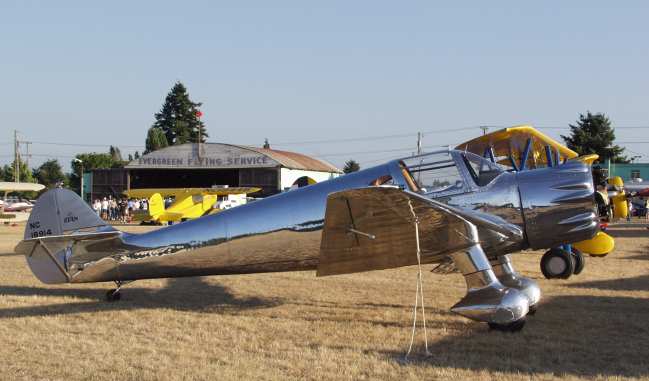 It is a two-place side-by-side stick-control sport flyer. The SC stands for "Sport Coupe" powered by a Warner 165 hp engine with wooden propeller. The canopy slides back for entry and the plane can be flown with the canopy open or closed. It is an all-metal monocoque fuselage, metal-spar and ribs, and fabric covering on the wing trailing edge and tail surfaces.
Between March of 2004 to February of 2005 Ron Englund, in Cottage Grove, Oregon, built a new cowling for the Ryan. Click for the project photos.