Having gone through an avionics upgrade and a major annual where most of the deferred maintenance items were taken care of, and more recently an engine overhaul, I'm now faced with the terrifying thought of an airframe with very few things wrong with it. That means I might have to fly it instead of taking it apart. Ack!
This is the airframe stuff that should get done pretty soon:
Rigging is just slightly off. The plane wants to turn right and requires a small bit of right rudder in straight in level flight. The only real way to rig the airplane in roll is by reflexing the flaps, which is accomplished by grinding away on the flap up-stop wooden blocks.
The door seal leaks a continuous stream of air onto the passenger. When flying through a rain shower, which happens a lot in the Northwest, the passenger gets lightly spritzed with water. I think of it as moisturizing, but my passengers usually aren't so enlightened.
This stuff can wait, they are nice-to-have features:
The fuel gauges are very inaccurate. I've got a fuel flow meter ready to install, it just needs to be plumbed into the fuel system and the instrument mounted. A correct, although still inaccurate fix, is to replace the fuel gauge and senders. New Stewart Warner senders with the right bolt pattern are hard to find.
The instrument panel night lighting is inadequate. I've got a set of Fiber-Lites to experiment with as a possible lighting upgrade.
Cabin heat ducting replacement with scat tubing for less heat loss.
The nose bowl should be split to facilitate easy prop removal and installation. This continues to be a pain every time any serious engine or prop maintenance is done, since the nose bowl cannot be removed with removing the propeller, and safety wiring the propeller with the nose bowl in place is very difficult.
And of course there's also the inevitable "speed mods" that could be performed.
The main landing gear, although retractable, still sticks far out into the slipstream when retracted. Some folks have used Cessna 150 fiberglass wheel pants, sawed them in half and added a screw flange for attachment below the wing. This will fair in the wheel area when retracted. Here's an example: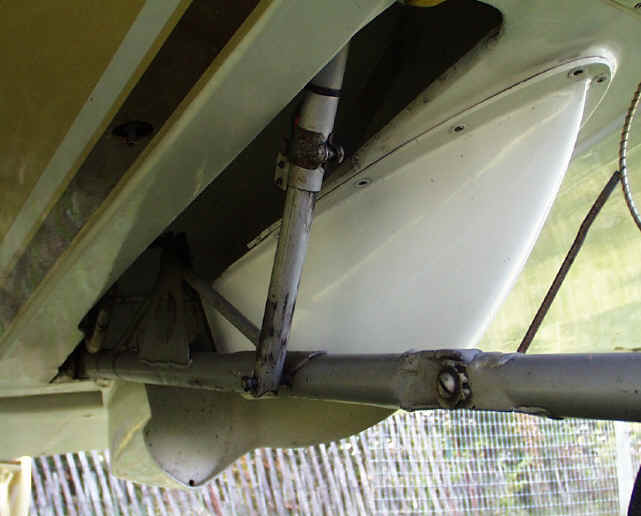 A more elaborate fairing system is installed on Drew Peterson's highly customized 230. This version utilizes fairings attached to the gear leg itself, as well as a fixed fairing behind the tire in the retracted position.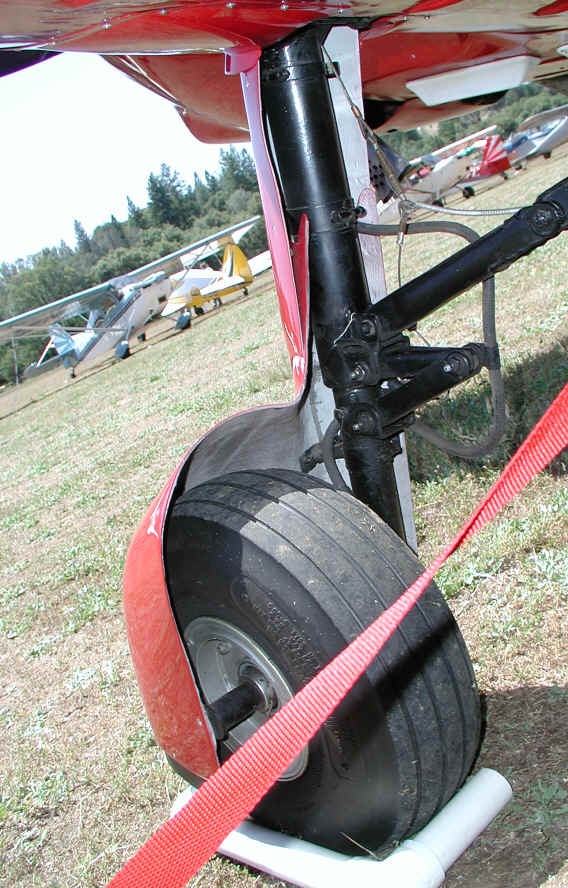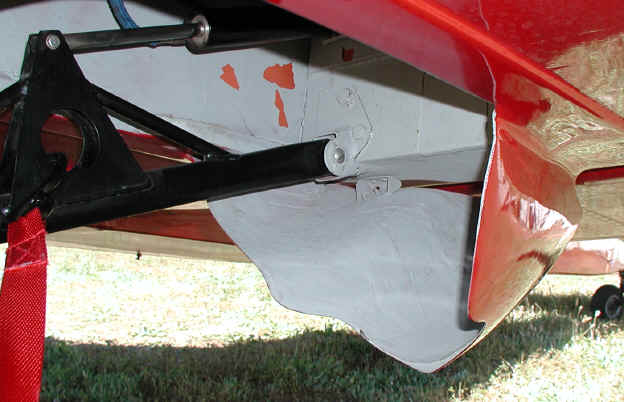 Stock Cruisemasters have no fillet at all at the wing root. A common speed-up modification is to install Viking wing root fairings which have a considerable fillet. The popular story is that a university using a Cruisair for aeronautical research figured out that the wing root was one of the draggiest places on the aircraft and realized great speed improvements once a fillet was added. The only way to tell for sure is to try it. Here's an example as applied to a Cruisair: