Warner Engine Handbook
Models
Super Scarab SS-50
and
Super Scarab SS-50A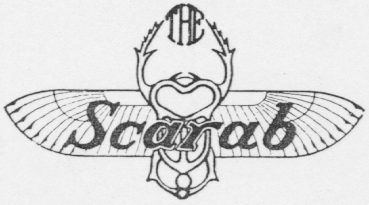 Transcribed from a copy of the original manual printed First Edition, August 1945.
IMPORTANT NOTES: This HTML version of the SS50A manual is not yet complete. There are more chapters on reassembly that have yet to be scanned. I don't know when I'm going to get them done.
Here are some practical SS50A operational tips that might be interesting beyond the official manufacturer's instructions in this manual.
The Warner Aircraft Corporation
Detroit, Michigan
Section I - General Specifications and Performance Data
Approved Oils for all Warner Engines
Sea Level Performance Curve
Full Open Throttle Power Curve
Guaranteed Minimum Specific Fuel Consumption
Section II - General Description
Section III - Unpacking, Storage and Re-packing Procedures
Section IV - Installation of Engine In Airplane
Section V - Starting and Normal Operation
Section VI - Engine Troubles and Service Repair
Section VII - Service Inspection and Maintenance
Section IX - Dismantling and Disassembly
Section X - Inspection, Repair and Assembly
Section XI - Final Assembly, Timing and Testing