Restoration Log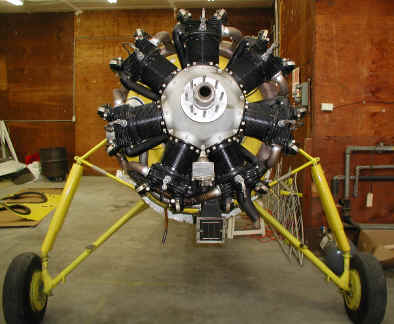 This log is sorted by airframe component. Within each airframe component drilldown, work is ordered by date and actions taken.
12/30/2004: Blasting of the frame has begun. It is slow going.
12/28/2004: After many years of working on purported "flyers", the Fairchild fuselage is out of storage and back into active restoration. First step is to build a walk-in blasting booth.
Late 2000: Removed landing gear and the majority of the systems and tanks. The fuselage is up on blocks and was put into long term storage.
7/30/2000: Fabric is now entirely removed, and the engine has been removed. All that remains to strip are the elevator and rudder controls, fuel tank, oil tank, lower stringers, and landing gear.
Empennage
Cockpit
Engine and Firewall
Engine and Firewall
Fuel Tank
Fuselage
Landing Gear
Wings